ProJet 2500 MJP 3D Printer
Professional quality parts
Print precision rigid and elastomeric parts with true-to-CAD accuracy, superior surface finish and high-quality edge fidelity for true functional testing. Capable of printing in Ultra High Definition mode, the ProJet MJP 2500 Plus makes it possible to print even smaller features, down to 300 microns or finer.
The ProJet MJP 2500 and 2500 Plus are compatible with a wide and versatile selection of VisiJet® materials, both offering engineering and rigid plastics.
The ProJet MJP 2500 Plus offers additional capabilities, with a broader range of rigid materials available in clear to a number of opaque colours, as well as materials with properties that mimic engineering plastics, elastomers and with high-temperature resistance. Applications include concept modeling, form and fit testing, functional prototyping, fluid flow analysis, rapid tooling, jigs and fixtures and medical applications requiring USP Class VI and/or ISO 10993 certification for biocompatibility.
Speed and throughput
Step up from desktop 3D printing to 24/7 usability and get more parts sooner to design better products faster. The ProJet MJP 2500 printers' industrial print head and optimised print parameters deliver up to 3 times faster print speeds than similar class printers for better efficiency and higher productivity.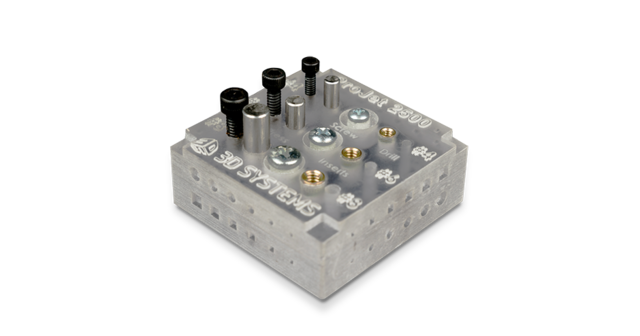 Simplicity
Driven by the powerful 3D Sprint print client software, ProJet MJP 2500 printers deliver high fidelity functional parts with speed, ease and low operational costs.
The new MJP EasyClean System is an incredibly simple and hands-free way to remove supports from MJP parts in under 30 minutes without manual labor. Faster and cleaner batch post-processing simplifies the workflow and allows for same-day design verification, with your most intricate details preserved.