ProJet 2500 IC wax 3D printer for Investment Casting
Wax Casting Patterns in Hours
Ideal for customized metal components, bridge manufacturing, and low volume production, the ProJet MJP 2500 IC produces hundreds of 100% wax casting patterns at a fraction of the cost and time of traditional wax pattern production. Delivering design freedom, quality and repeatability, RealWax patterns drop seamlessly into existing foundry investment casting processes.
Ultimate Design Freedom
With digital design, you can produce wax patterns for parts that take advantage of topology optimization, light-weighting, and part consolidation. The ProJet MJP 2500 IC frees you to produce multiples of a complex part geometry or simultaneously make design variants, all while delivering better performing, more cost-effective components in a fraction of the time of traditional alternatives. Deliver better performing, more cost-effective components with topology optimization and part consolidation.
Best Casting Reliability
VisiJet M2 ICast 100% wax material emulates the melt and burn-out characteristics of standard casting waxes. This RealWax 3D printing material drops seamlessly into existing wax casting processes. MultiJet Printed patterns hold tight tolerances, ideal for complex precision metal components manufacturing with reduced or no finishing work.
High fidelity and repeatability
Smooth surfaces
Sharp edges
Extreme fine details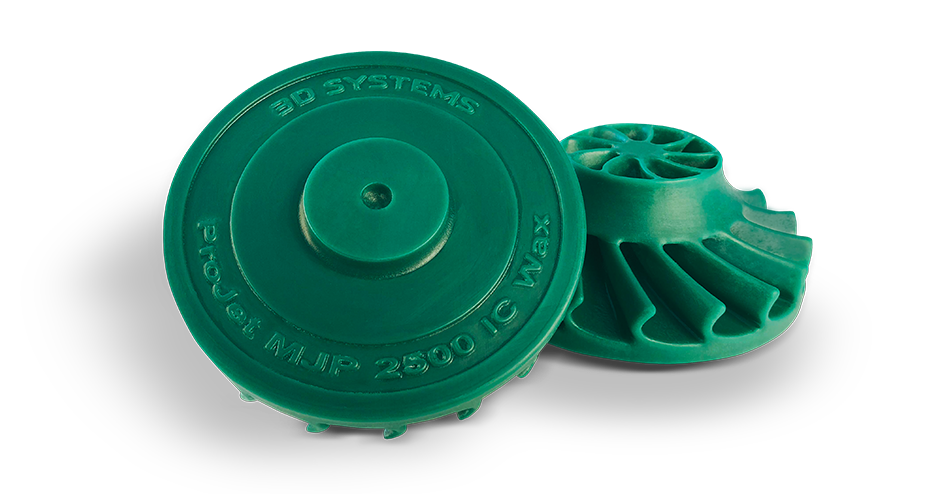 VisiJet M2 ICast RealWax material drops seamlessly into existing wax casting processes.
Optimized Resources
Streamline your file-to-pattern workflow with the advanced 3D Sprint software capabilities for preparing and managing the additive manufacturing process, unattended high-speed printing and a defined and controlled post-process methodology. MultiJet printing ease-of-use and dependable process ensure reliable performance, yield, and results. End-to-end software solution for MultiJet 3D Printing workflows.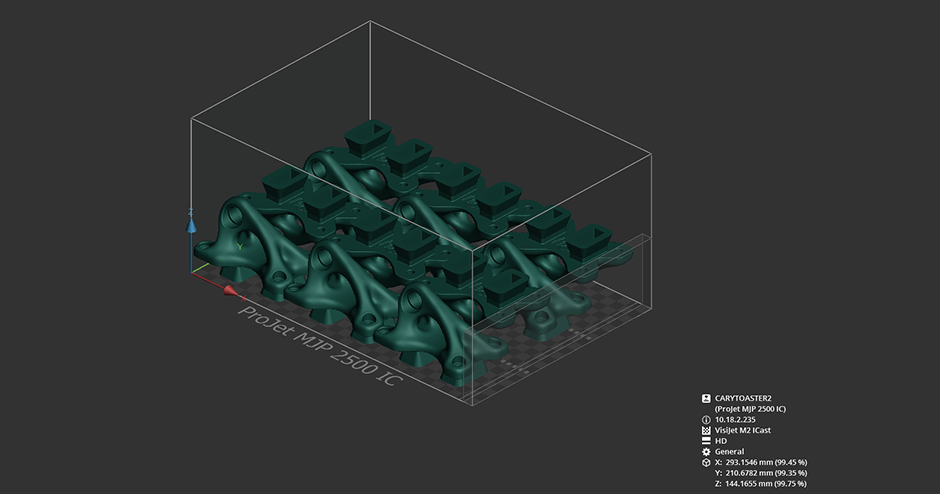 Manufacturing Agility
MultiJet Printing provides more flexibility and versatility to develop your business with an efficient solution for wax patterns production. Create, iterate, produce and refine as required with just-in-time pattern production.
High Productivity
Featuring fast wax patterns production, at up to 10x faster print speed than similar class solutions, and even faster workflow with single-lane builds, the ProJet MJP 2500IC improves casting efficiency.